Bengal gram is called Chickpea or Gram is a major pulse crop in India and is also the top producer, globally ranking one in 2019 compared to other producing nations such as Turkey, Russia, Myanmar, Pakistan, Ethiopia, etc. There are chiefly two types of Bengal gram crop produced such as Desi and Kabuli. It is a Rabi crop and is sown from September to November and is harvested in April, usually, the maturity of the desi variant is 95 to 105 days and the Kabuli type is 100 to 110 days.
Bengal gram is essential in Indian cuisine and is a key ingredient in hummus and Chana masala, it also serves as animal feed which is a high energy and protein source. Chickpea flour called Besan is very common in India. Bengal gram is a rich source of protein as it contains a good amount of iron, sodium and small amounts of copper-zinc and manganese.
According to the Ministry of Agriculture, the sowing acreage of Bengal Gram as of January 29, 2021, was 112 lakh hectares (LH) up by 4.37 per cent compared to 107.31 LH during the corresponding period. Bengal gram production was 11.62 million metric tonnes (MMT) compared to FY 2019-20 which was 11.08 MMT, up by 4.87 per cent. India's export of Bengal gram (Desi Chana) for 2020-21 (April-December) was 44,090.70 MT valued at Rs. 247.47 crore and imports for the same period was 1.90 lakh metric tonne (LMT) valued at Rs. 570.46 crore. Import flow would remain restricted as duty plus is 60 per cent but Import flow may continue from least developed countries as they enjoy the benefit of zero duty.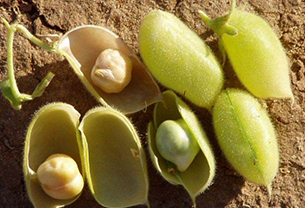 During this year, some of the top importing countries were Tanzania, Ethiopia, Myanmar, Djibouti, etc. Arrivals have started to pick up in local mandis and for March 2021 itself, there was 1.93 LMT of Bengal gram that arrived.
The Government had increased the Minimum Support Price (MSP) of Bengal Gram by 4.62 per cent to Rs. 5,100 per quintal for Rabi marketing year (MY) 2021-22 compared to Rs. 4,875 in 2020-21. Overall Bengal Gram prices have been trading above the MSP and may have an upward movement.