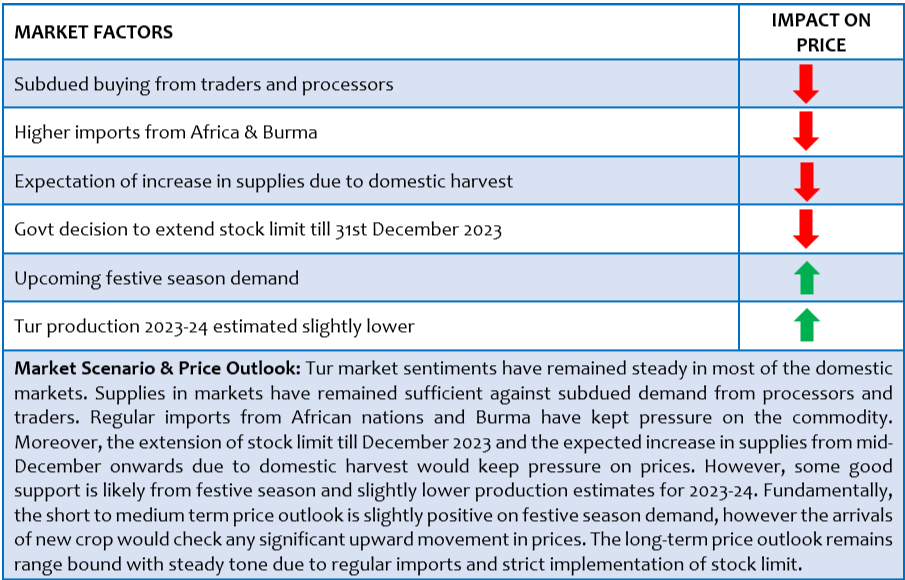 Current Market Developments:
Arhar (Tur) prices in most of the domestic markets have remained steady, tracking subdued demand against sufficient supplies. Trade sources are expecting good festive season demand to support the prices. However, the new crop arrivals are expected to increase in coming days pressuring the commodity.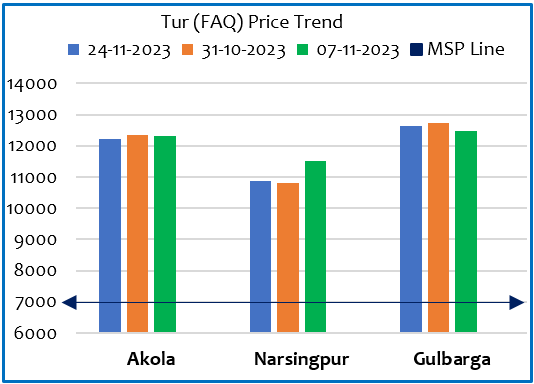 So far there has been a significant increase in imports and the extension of stock limit till 31st December 2023 has resulted in higher availability in domestic markets.
As per the stock limit on Tur & Urad, the wholesaler limit is set at 200 mt for each pulse, retailer it is 5 mt each pulse, big chain retailers 5 mt for each retail outlet and 200 mt at a centralized depot for each of the pulse. For millers the higher for last three months production or 25% of the annualized installed capacity. Importers the maximum holding period of 60 days post customs clearance for imported stock. All the legal entities involved in the trade and handling of these pulses must report their stock position on the portal of Dept. of consumers affairs within 30 days.
The government in its 01st Kharif season crop production estimates 2023-24 has estimated Arhar (TUR) production slightly on the lower side at 34.21 lakh tonnes as compared to 34.30 lakh tonnes during 2022-23. However, trade sources are estimating the 2023-24 crop production to be around 31 to 32 lakh tonnes due to lesser acreage and less rains in parts of Maharashtra & Karnataka.
The domestic availability has remained on higher side due to regular imports mainly from the African countries and Burma. According to the Ministry of Commerce and Industry, the country imported 2,10,931.27 tonnes during April-August 2023 as compared to 1,06,269.51 tonnes in April-August 2022 period. In the month of August 2023 imports registered a significant increase of 70 percent at 38,482.46 tonnes as compared to 22,526.55 tonnes in the same period last year.
Arhar (Tur) Price Trend Vs Seasonality at Key Markets


Final Kharif 2023 Acreage under Arhar (Tur): Major States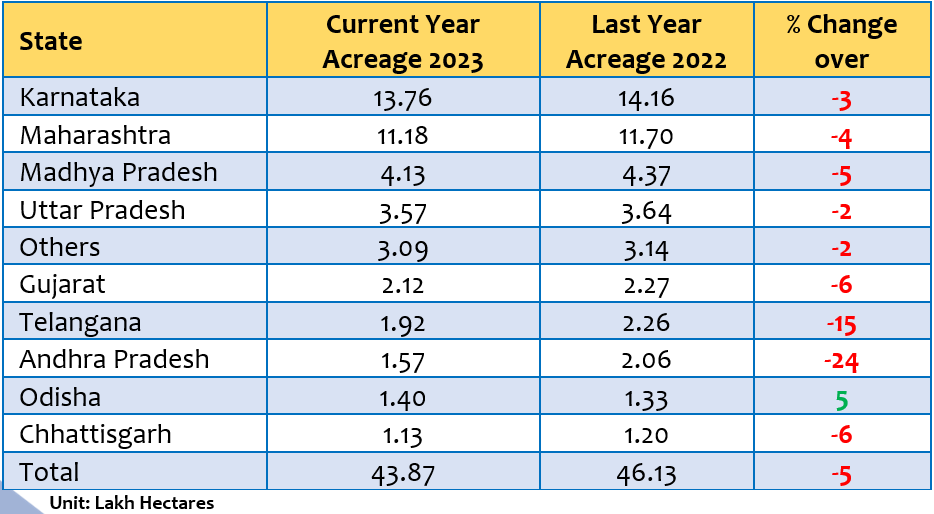 Arhar (Tur) Area, Production and Yield: India & Major States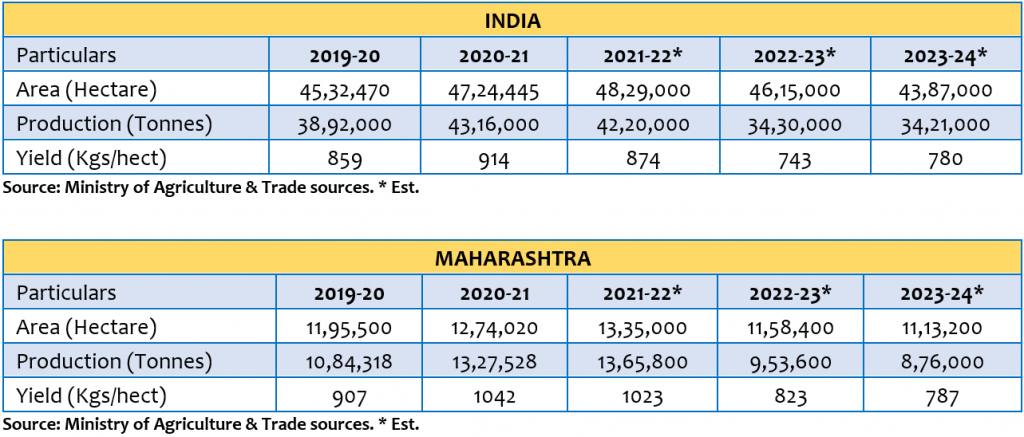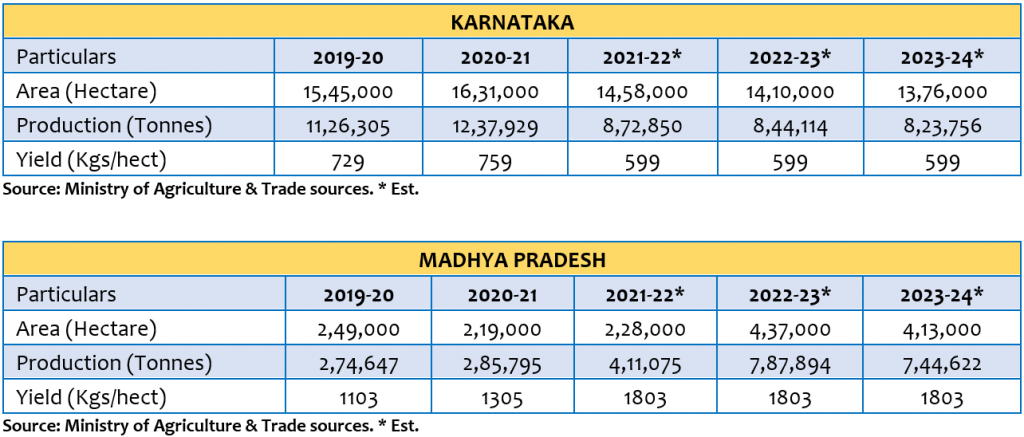 Disclaimer:
This report is prepared by "agribazaar". Information and opinions in this report have been taken from publicly available data and from sources believed to be reliable. Neither the report nor any part of the report shall be replicated without the written consent. agribazaar does not make any representations or warranties in relation to the accuracy, completeness and correctness of data or information contained in this report. Use of the data, information or opinions contained in this report is at the sole risk of the recipient of this report, and any such data, information or opinion should be independently verified. agribazaar, its affiliates, their officers, directors, and employees shall not be responsible for any loss or damage that may arise to any person from any error in the data, information or opinion contained in this report. "agribazaar" 2023.