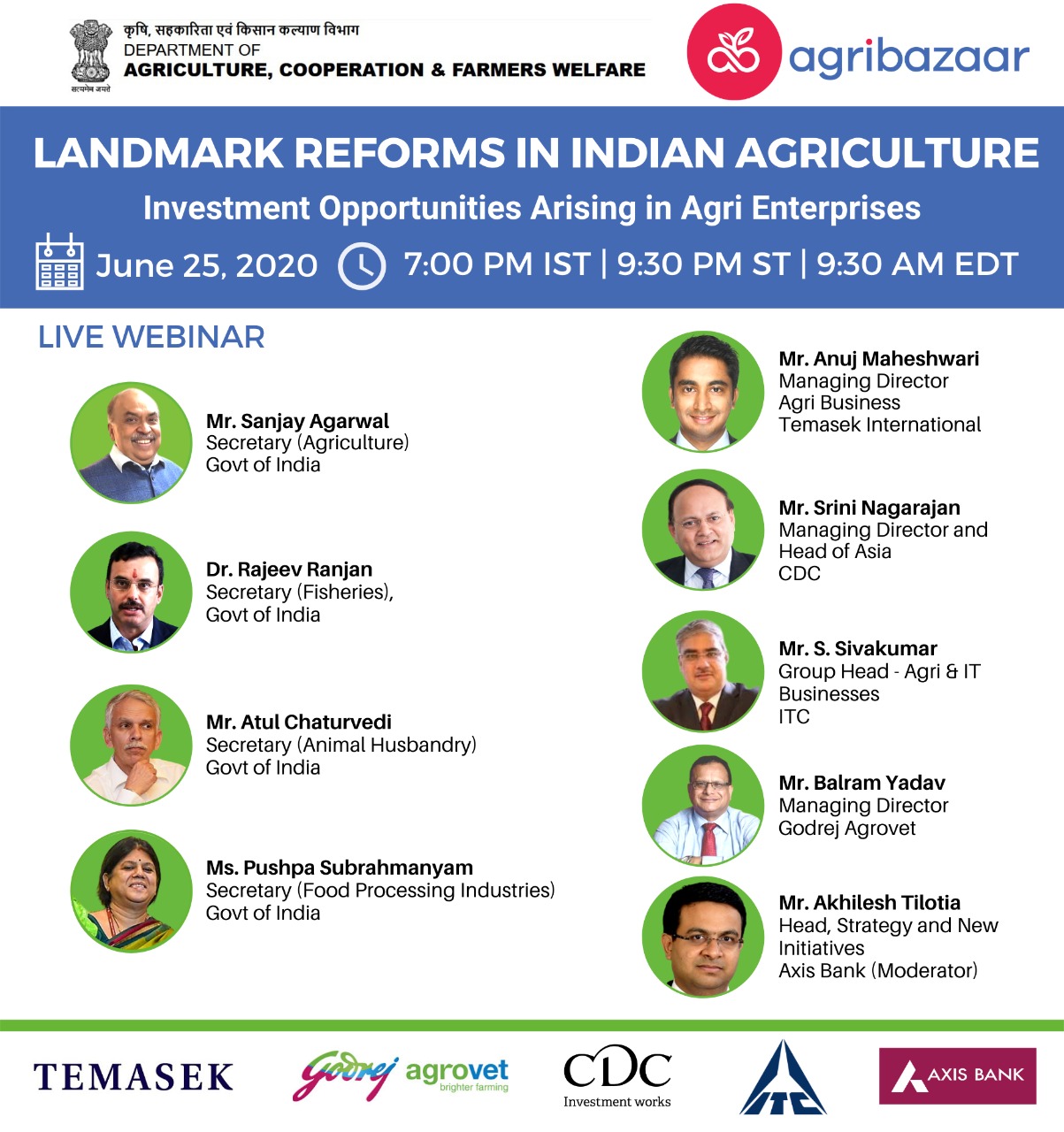 On 5th June 2020, the Indian government promulgated three ordinances that give farmers a new approach to sell their produce. This is likely to have a huge impact on the country's value chain. These ordinances relate to
1. Trading of agri produce outside the APMC market area
2. Ease of restrictions under the Essential Commodities Act; and
3. Facilitation of contract farming.

This alternate approach of trading agri produce outside the APMC area is simpler for both the seller and buyer. Farmers can sell from the farm-gate. Buyers do not need anything except a PAN card to buy agri produce from the farmer outside the APMC area. There is no mandi fee or cess for trades that take place outside the APMC area.
In a move to strengthen infrastructure in agriculture, the Indian government also allocated Rs one lakh crores (USD 13 billion) to create farm-gate infrastructure. These funds will be utilised to build farm-gate infrastructure, such as cold storages, dry warehouses, quality testing labs, collection and aggregation centres, and weighbridges.
These changes will effectively make India a "one nation, one market". Apart from that, several important items including cereals, edible oils, potatoes and onions have been moved out of the ambit of the Essential Commodity Act, effectively freeing them from price controls.
These ordinances have the potential to change the contours of modern retail as it can expand the reach of the farmer to consumers directly.
To discuss these changes in detail, agribazaar is organising a global webinar 'Landmark reforms in Indian agriculture' on June 25, 7 pm IST (9.30 pm Singapore Time / 2.30 pm BST / 9.30 am EDT). We have a distinguished panel to discuss this watershed moment in Indian agriculture. The panel includes four secretaries of the government of India and leaders from Temasek, CDC, ITC and Godrej Agrovet.
Some of the questions that will be discussed are, 'What do these developments mean for investors in the Indian agri-space? How do experts see these changes impacting the Indian agri ecosystem? What are the learnings from similar experiences across the world and what role can agri-tech startups play? How will the Indian government mobilize resources and infrastructure for Indian farmers and Agri Businesses? And how is it going to impact the Indian GDP? What kind of investment opportunities would it open up for PE/VCs interested in the Indian agricultural sector? How will Agri Enterprises take part in the eventual growth story and attract more investment?'
These and many such questions will be answered in our webinar. If you are a PE/VC firm leader, evaluating opportunities for investment, you stand to benefit from this webinar. If you are an agri business/enterprise, you will definitely get to know how the recent announcements impact you.
Registration Link: https://bit.ly/agri-reforms