Maize or Indian corn or simply called corn in some countries is a cereal grain. It is used as livestock feed, human food, to produce ethanol (ethyl alcohol) which is a first-generation liquid biofuel and also as raw material in many industries. Maize in India is grown in both seasons, i.e Kharif and Rabi, as most of the Indian Maize is grown during the Kharif season as compared to the Rabi season. Maize Kharif is sown in June to July till August and harvested in December.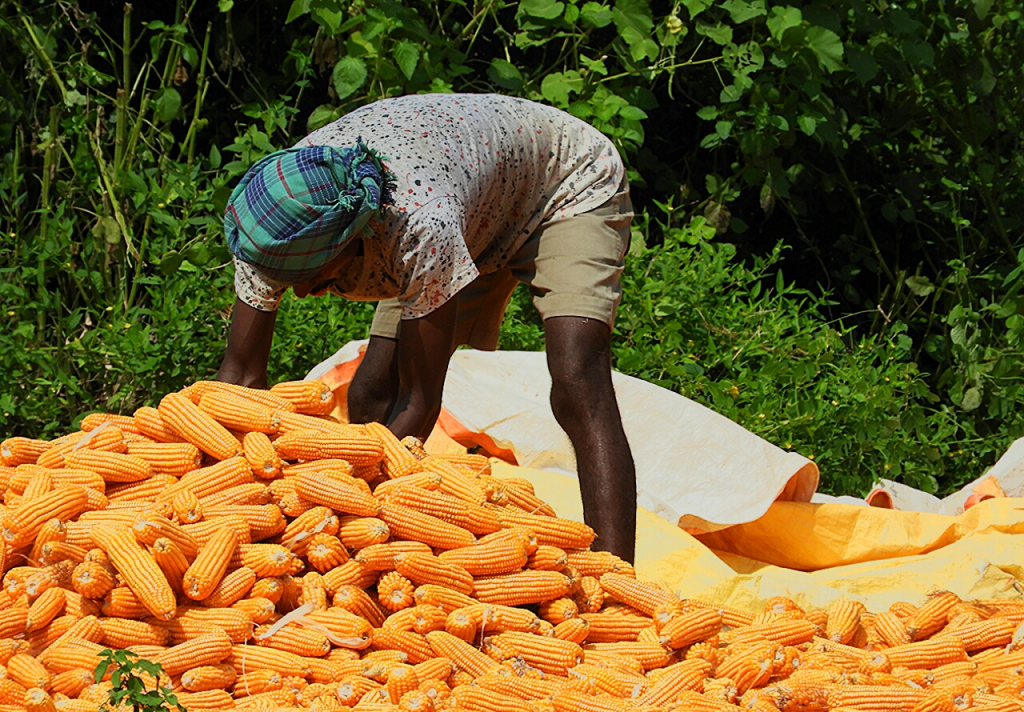 The major states for Maize Kharif are Karnataka, Andhra Pradesh, Maharashtra, Madhya Pradesh, and Uttar Pradesh. Maize Rabi is mostly grown in Bihar and the coastal region of Andhra Pradesh. The sowing starts from October to December and arrivals start from April to June. Maize has several health benefits because of its high fibre content and it can aid with digestion. It also contains valuable vitamin B, which is important to one's overall health.
NABARD has decided to implement National Adaptation Fund for Climate Change (NAFCC) project during the year 2021-22 to push agricultural diversification in Punjab. Around 10,000-hectares will be covered in 11 districts (Moga, Patiala, Shri Fatehgarh Sahib, Ludhiana, Ferozepur, Bathinda, Shaheed Bhagat Singh Nagar, Jalandhar, Hoshiarpur, Kapurthala, and Ropar). Under this project, a subsidy of ₹ 23,500 per hectare would be given to the farmers who will shift their cultivation from Paddy to Maize. According to the Ministry of Agriculture, the sowing acreage of Maize as of January 29, 2021, was 16.94 lakh hectares (LH) down by 3.09 per cent compared to 17.48 LH during the corresponding period. Maize (Rabi) production was 8.75 million metric tonnes (MMT) compared to the corresponding year which was 9.34 MMT, down by 6.32 per cent.
The International Grains Council (IGC) has estimated Maize global production at 1,139 MMT in 2020-21 compared to the corresponding year which was 1,125.4 MMT, up by 1.17 per cent. India's Exports of Maize in 2020-21 (April – January) stood at 22.03 lakh metric tonne (LMT) and valued at ₹ 3,467.16 crores whereas India's Import of Maize for the same period stood at 22,162.73 MT valued at Rs. 70.92 crores. Arrivals have started to pick up in local mandis and for March 2021 itself, 80,477 MT of Maize arrived.
The Government had increased the Minimum Support Price (MSP) of Maize by 5.11 per cent to ₹ 1,850 per quintal for marketing year (MY) 2020-21 compared to ₹ 1,760 in 2019-20. Currently, overall Maize prices in India have been trading below the MSP.