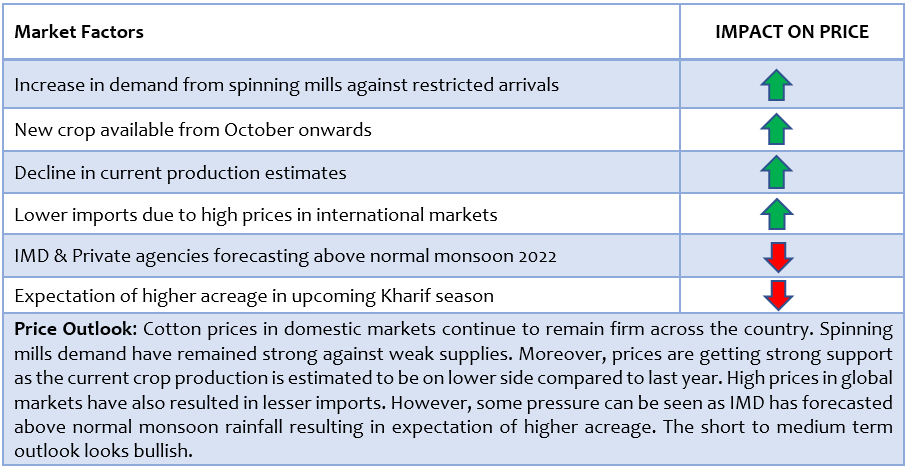 Current Market Developments:
Cotton prices continue to trade firm as supplies are limited against higher consumption demand in spot markets. As shown in the chart, cotton prices in major trading centers have increased by 11 percent at Amreli, by 3 percent at Rajkot, by 10 percent at Guntur, at Abhor 3 percent and at Akola prices increased by 9 percent over previous week.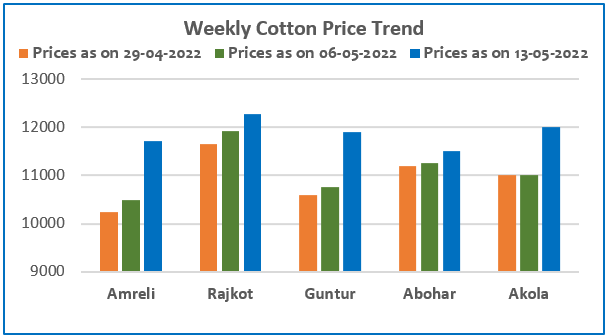 As per trade sources, the balance stock with mills have remained low as compared to last year and the arrivals of new cotton crop will start from October. Moreover, as cotton prices in global markets are ruling high imports are not taking place. So, the cotton prices in near futures are not likely to decline.
According to market sources, farmers in Madhya Pradesh have exhausted the balance stock of cotton with them, while the consumption demand is expected to increase in the current season. Therefore, prices will remain firm. The ginners were not selling the bales by reducing the prices. Spinning mills in the state were procuring cotton as per there requirement only.
In Gujarat, prices of cotton are high as the demand of mills in the market has continued, however, the arrival of cotton in the mandis of the state is decreasing as compared to normal. Farmers are left with limited quantity of the balance stock, while the stockiest are not selling by reducing the price. Moreover, due to the reduction in the production estimates of cotton in the current season, the balance stock of cotton with the spinning mills of the state is less than last year, while due to the high prices, the import of cotton from abroad is not taking place. Therefore, there is no possibility of a major fall in the current prices of cotton.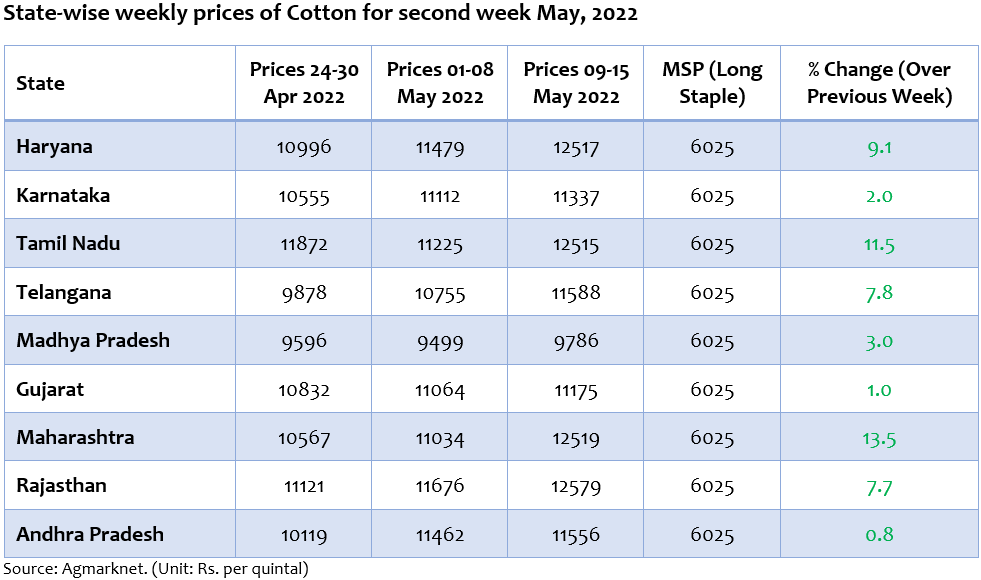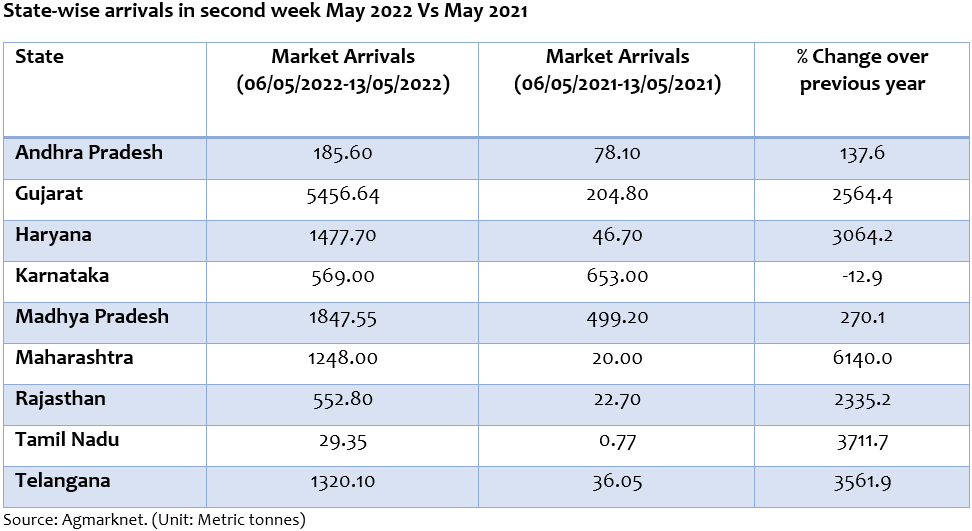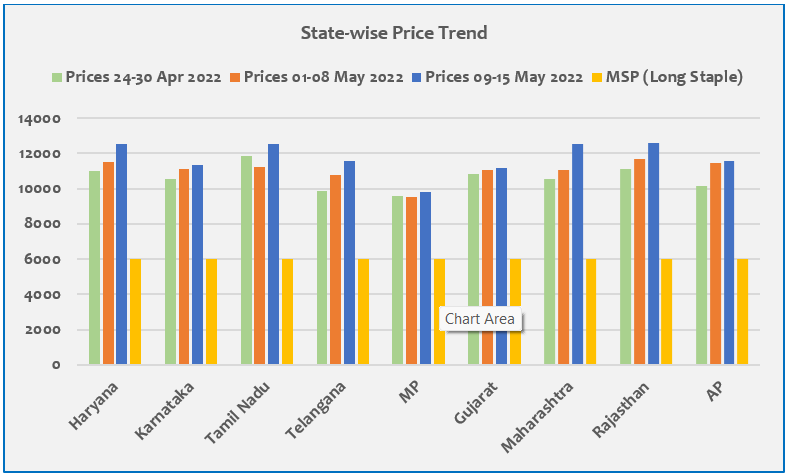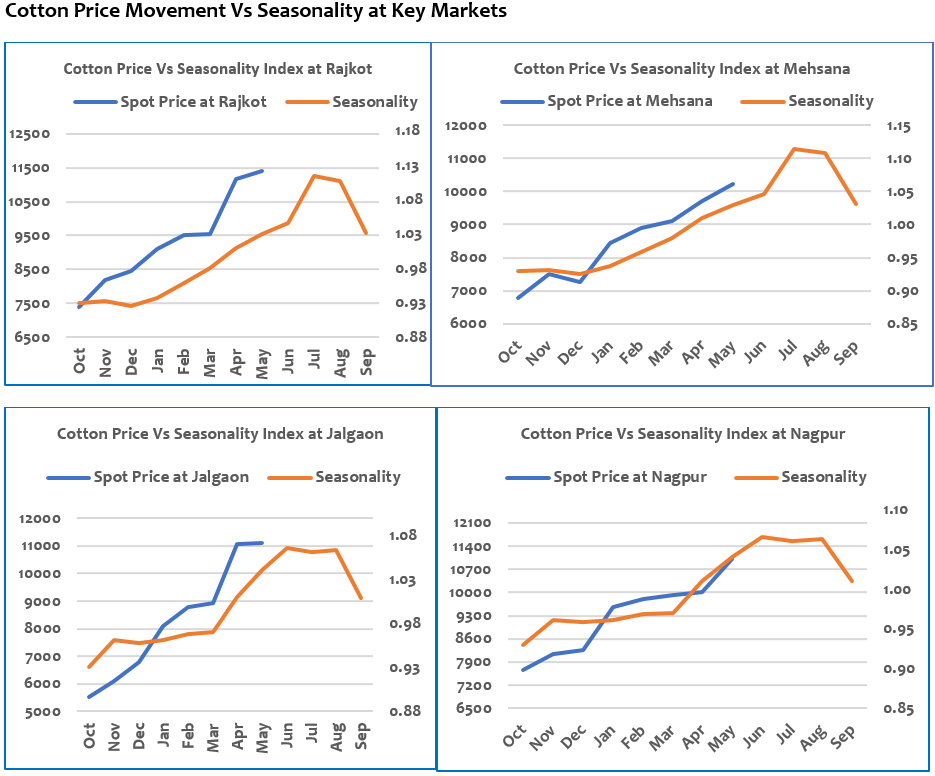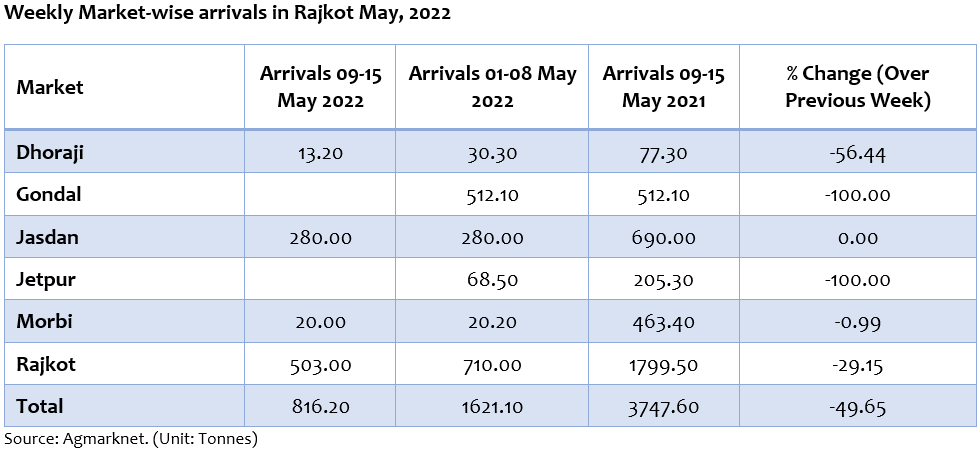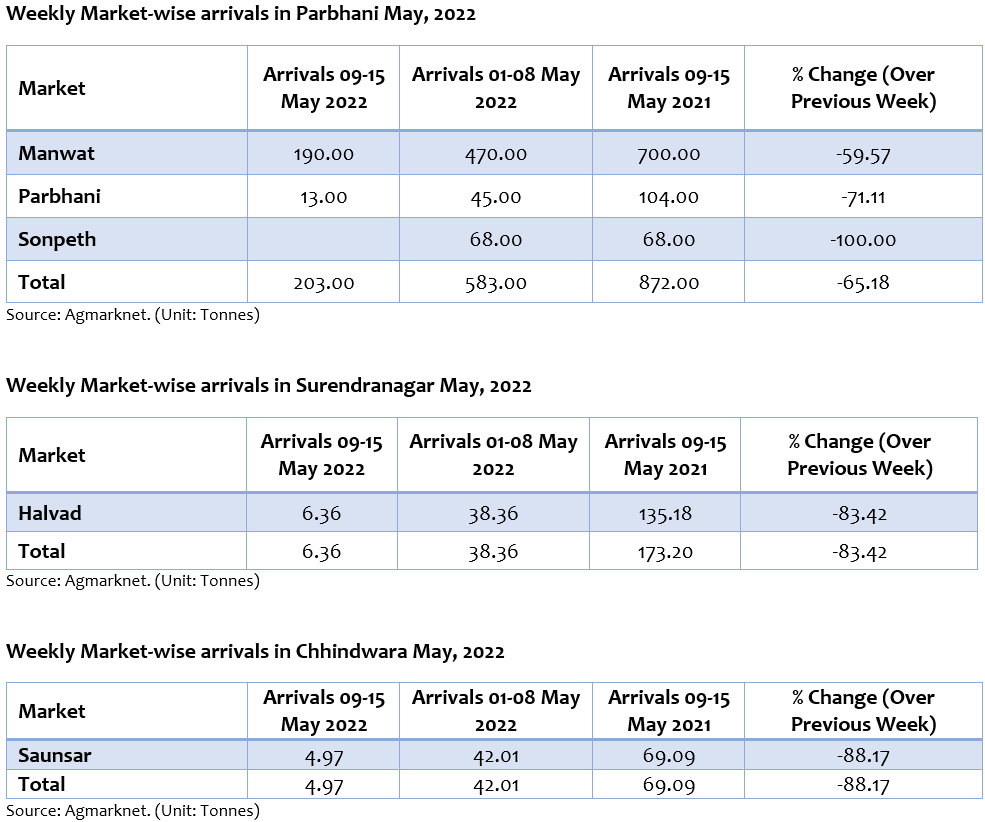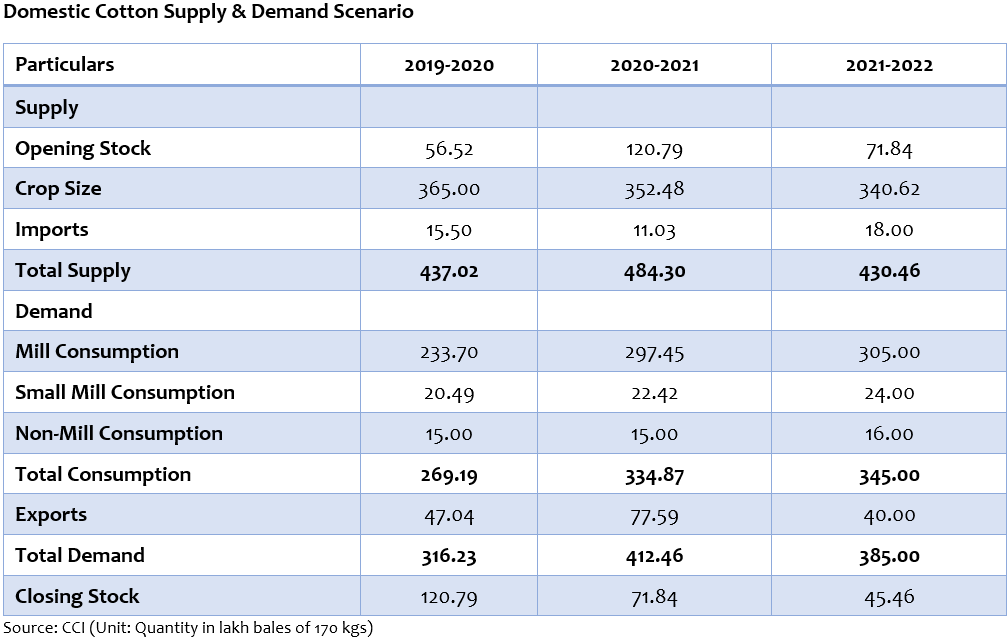 Disclaimer:
This report is prepared by "agribazaar". Information and opinions in this report have been taken from publicly available data and from sources believed to be reliable. Neither the report nor any part of the report shall be replicated without the written consent. agribazaar does not make any representations or warranties in relation to the accuracy, completeness and correctness of data or information contained in this report. Use of the data, information or opinions contained in this report is at the sole risk of the recipient of this report, and any such data, information or opinion should be independently verified. agribazaar, its affiliates, their officers, directors and employees shall not be responsible for any loss or damage that may arise to any person from any error in the data, information or opinion contained in this report.
"agribazaar" 2022.