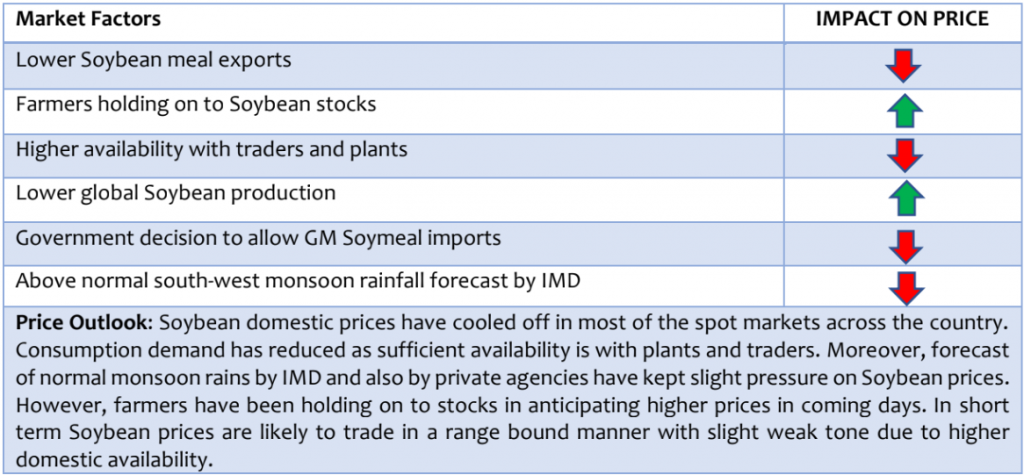 As depicted in the adjacent chart Soybean prices in major trading centers have cooled off on higher availability against subdued domestic demand.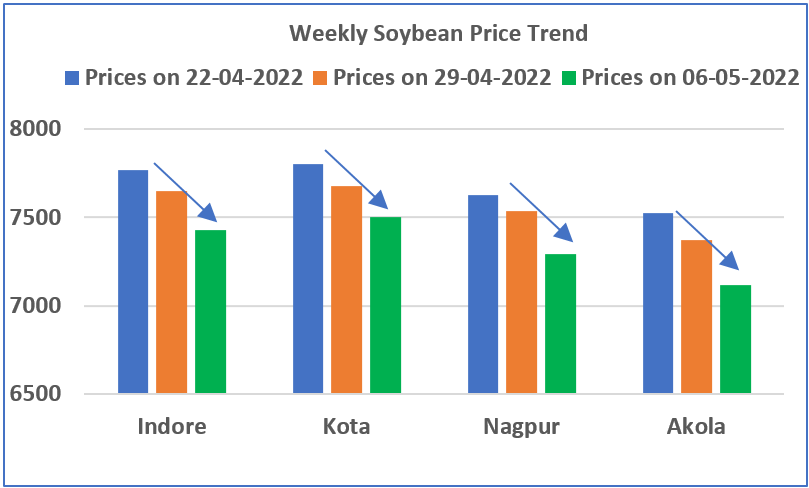 Government decision to allow import of 5,50,000 metric tonnes of genetically modified Soymeal and also the implementation of stock limited has resulted in prices cooling off in most of the spot markets. Soybean prices have declined by 2.9 percent at Indore and quoted around Rs 7430 per quintal. Similarly, prices at the Kota, Nagpur and Akola have also declined by 2.3 percent, 3.3 percent and 3.4 percent respectively.
Demand from traders and plants for Soybean have remained subdued in spot markets. Soybean crush demand have slowed down. Farmers have been holding on to the stocks expecting higher returns in coming days which has supported the prices from declining much.
During 2021-22, higher domestic prices have resulted in lower Soybean meal exports at 1.20 lakh tonnes as compared to 5.00 lakh tonnes exported mainly to Europe in 2020-21.
The government in August 2021 relaxed import rules to allow the first shipments of 1.2 million tonnes of GM Soymeal to help the poultry industry after animal feed prices tripled in a year to a record high. Traders managed to sign deals to import only about 650,000 tonnes of Soymeal against the permitted 1.2 million before the deadline for overseas purchases expired on 31st October 2021. Now, the government has allowed traders to import the remainder 550,000 tonnes of GM Soymeal.
Due to drought in Brazil and Paraguay the Global Soybean 2021-22 production is estimated to decline by 5 percent at 348.6 million tonnes as against 368.5 million tonnes in 2020-21.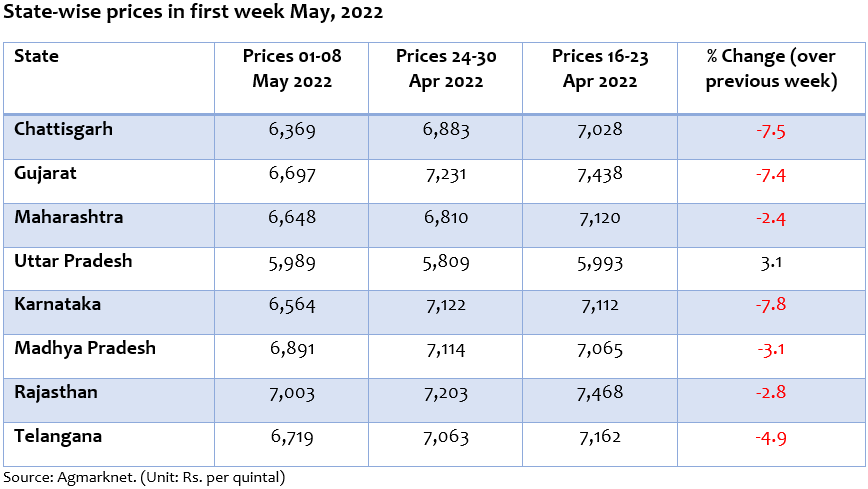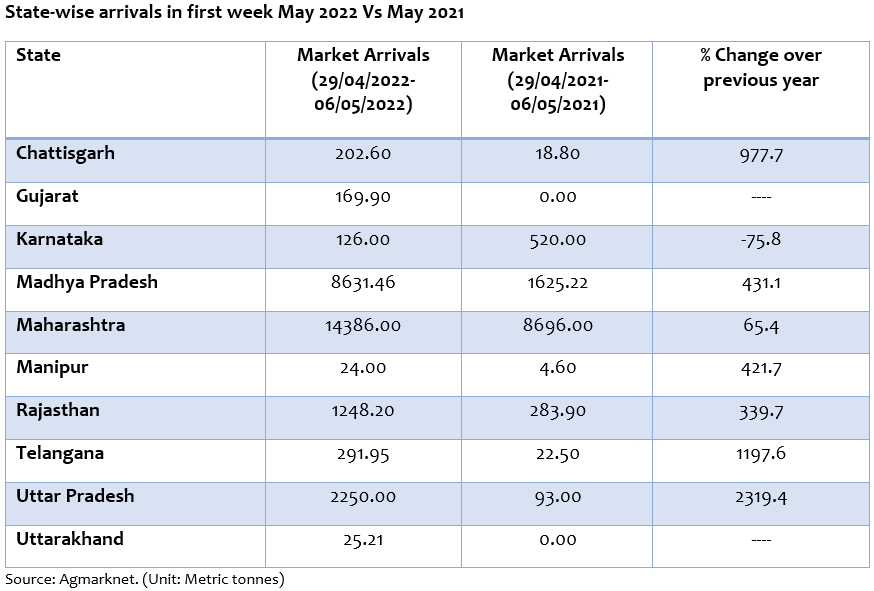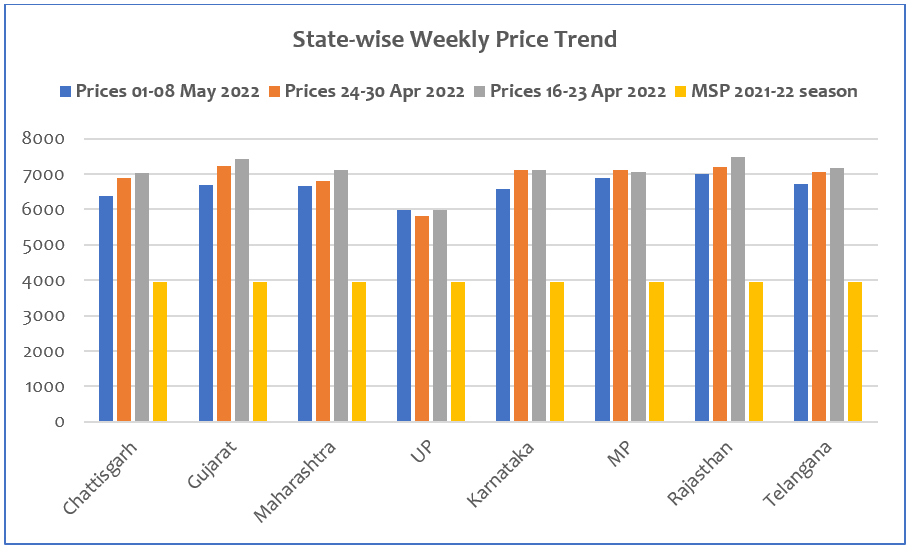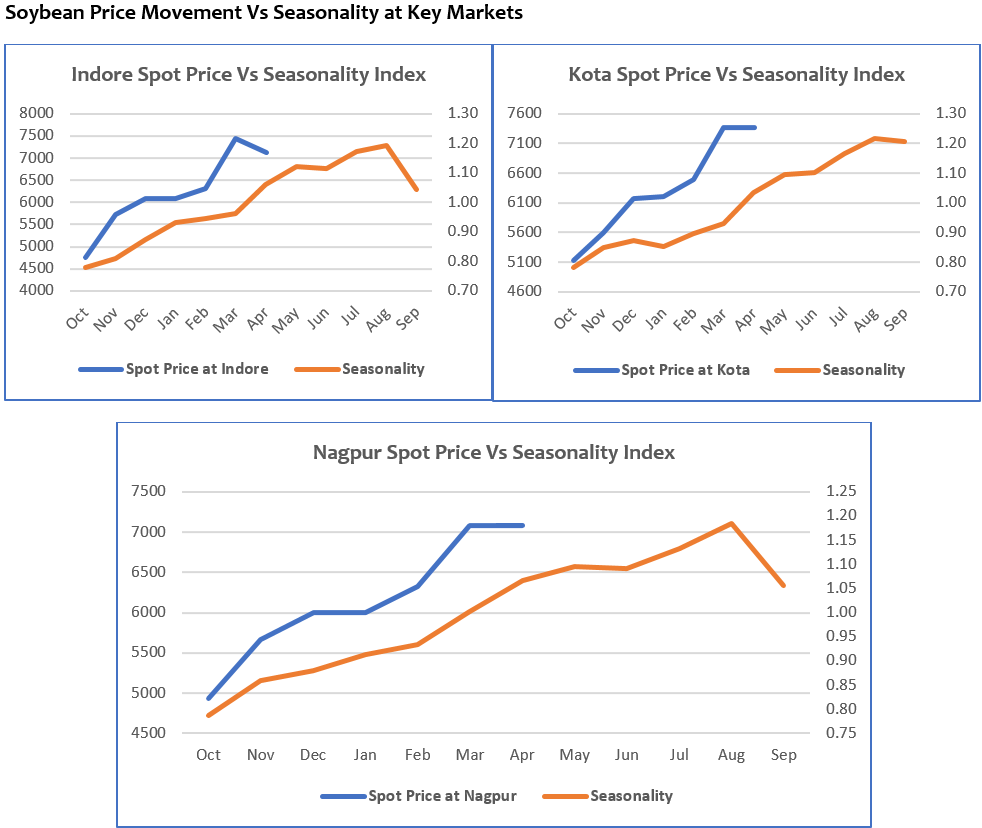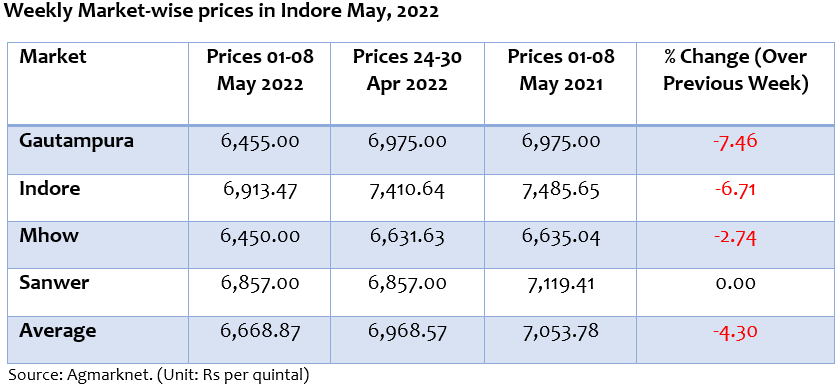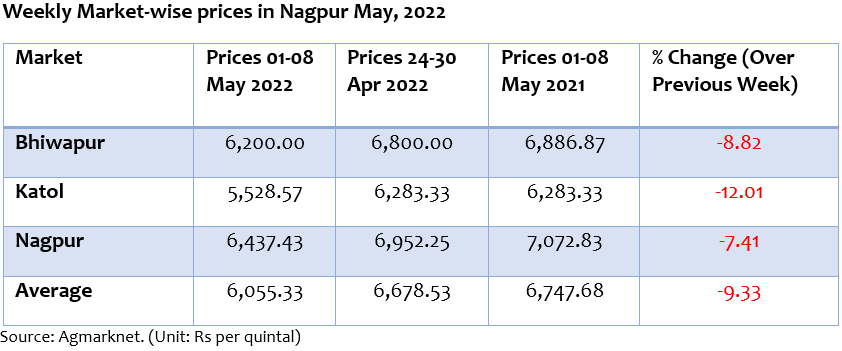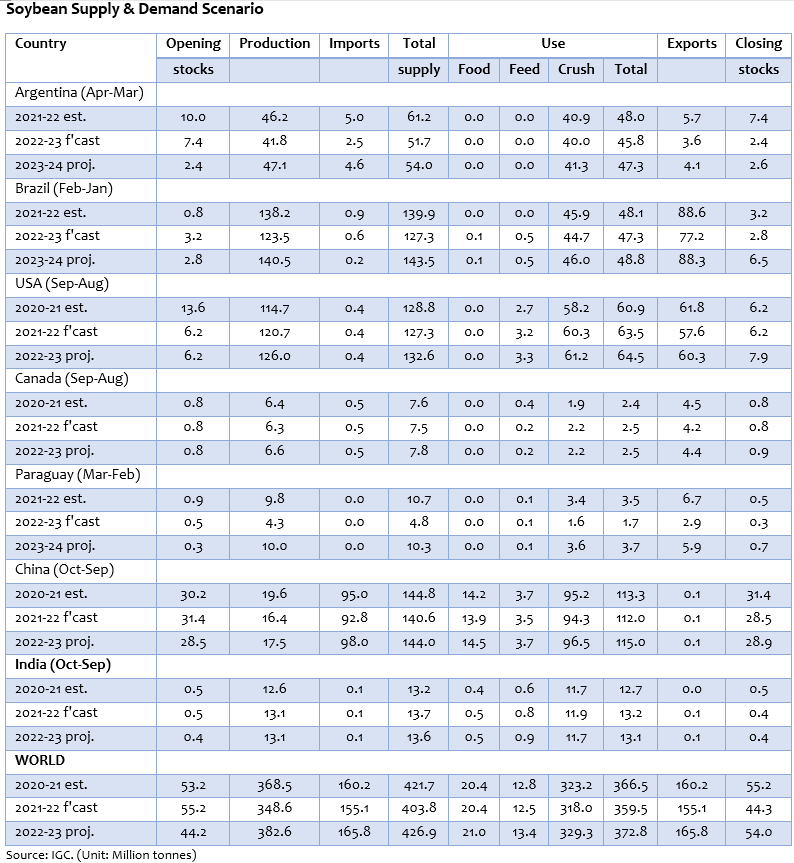 Disclaimer:
This report is prepared by "agribazaar". Information and opinions in this report have been taken from publicly available data and from sources believed to be reliable. Neither the report nor any part of the report shall be replicated without the written consent. agribazaar does not make any representations or warranties in relation to the accuracy, completeness and correctness of data or information contained in this report. Use of the data, information or opinions contained in this report is at the sole risk of the recipient of this report, and any such data, information or opinion should be independently verified. agribazaar, its affiliates, their officers, directors and employees shall not be responsible for any loss or damage that may arise to any person from any error in the data, information or opinion contained in this report.
"agribazaar" 2022