Sowing period: October
Harvesting period: April to May
Crop season: Rabi
Key growing locations:
Madhya Pradesh – Ujjain, Ratlam, Dhar, Sehore, Indore
Rajasthan – Kota, Baran, Chittorgarh, Bundi, Jhalawar
Uttar Pradesh – Kanpur, Varanasi, Agra, Bahraich, Hardoi
Maharashtra – Mumbai, Vashim, Dhule, Akola, Nandurbar
Gujarat -Rajkot, Sabarkantha, Dahod, Junagarh, Ahmedabad
Production trend and Stock position:
As per the Ministry of Agriculture third advance estimate released on May 15, 2020, Wheat production was 107.18 Mn MT compared to FY 2018-19 which was 103.60 Mn MT, up by 3.46 percent.
According to the data published on the Food Corporation of India (FCI), government agencies across the country have purchased 389.44 lakh tonnes of Wheat in the current Rabi marketing year (MY) 2020-21.
According to Department of Food & Public Distribution the government had sold 12.36 lakh MT of Wheat in open market sale scheme (OMSS) in June 2020.
Government had fixed Wheat procurement target at 40.70 Mn MT for 2020-21 and has completed at 38.83 Mn MT in June 2020 whereas last year government surpassed its procurement target of 32 Mn MT and procured 35.5 Mn MT.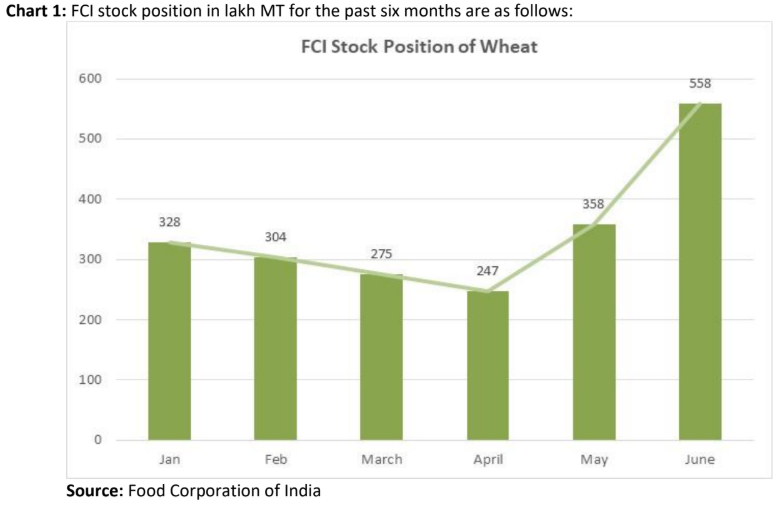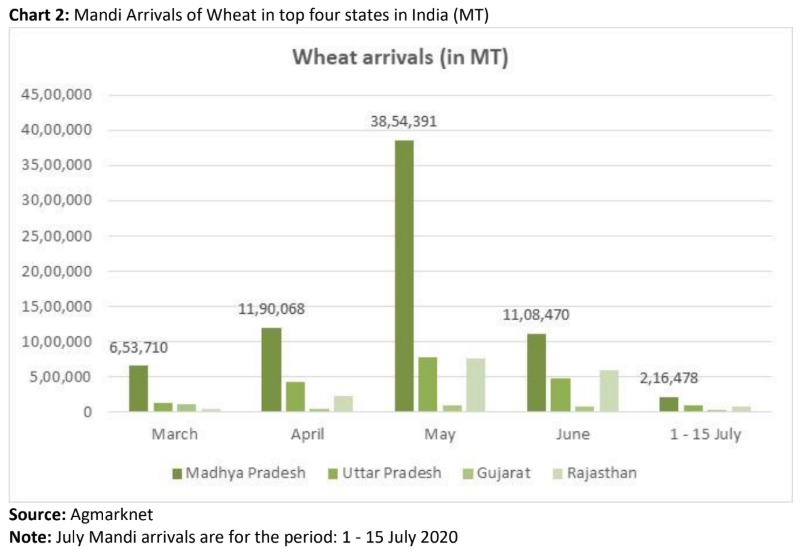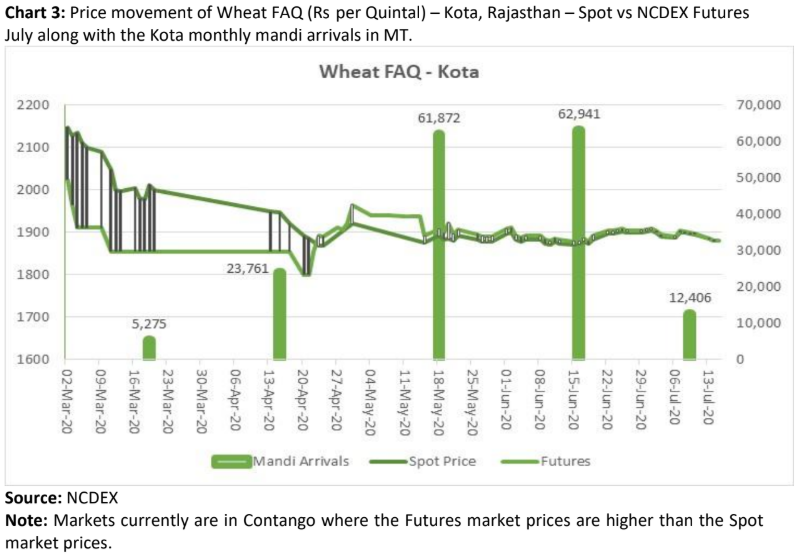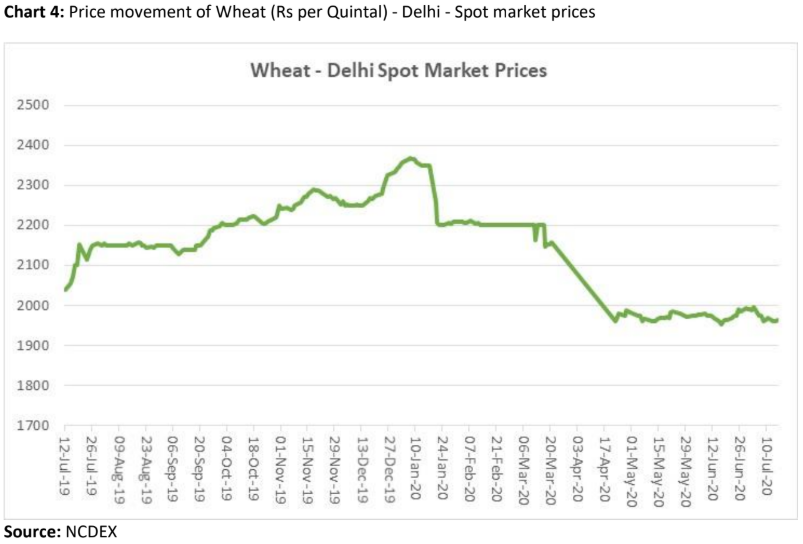 Market commentary: Price outlook
Wheat prices are likely to trade rangebound steady to firm to above Rs 1,900 per quintal levels in the immediate/short term as prices are expected to improve from here as festive season is about start from July and demand for wheat products will start increasing.
The Food Crop of India (FCI) has reduced the offer price of wheat under open market sale scheme (OMSS) to Rs. 2,135 per quintal from Rs. 2,245 in order to make storage space for other crops due from August 2020 onward.
The minimum support price (MSP) for Rabi Marketing season 2020-21 for Wheat was Rs. 1,925 up by 4.62 percent compared to last year's price of Rs. 1,840.