INTRODUCTION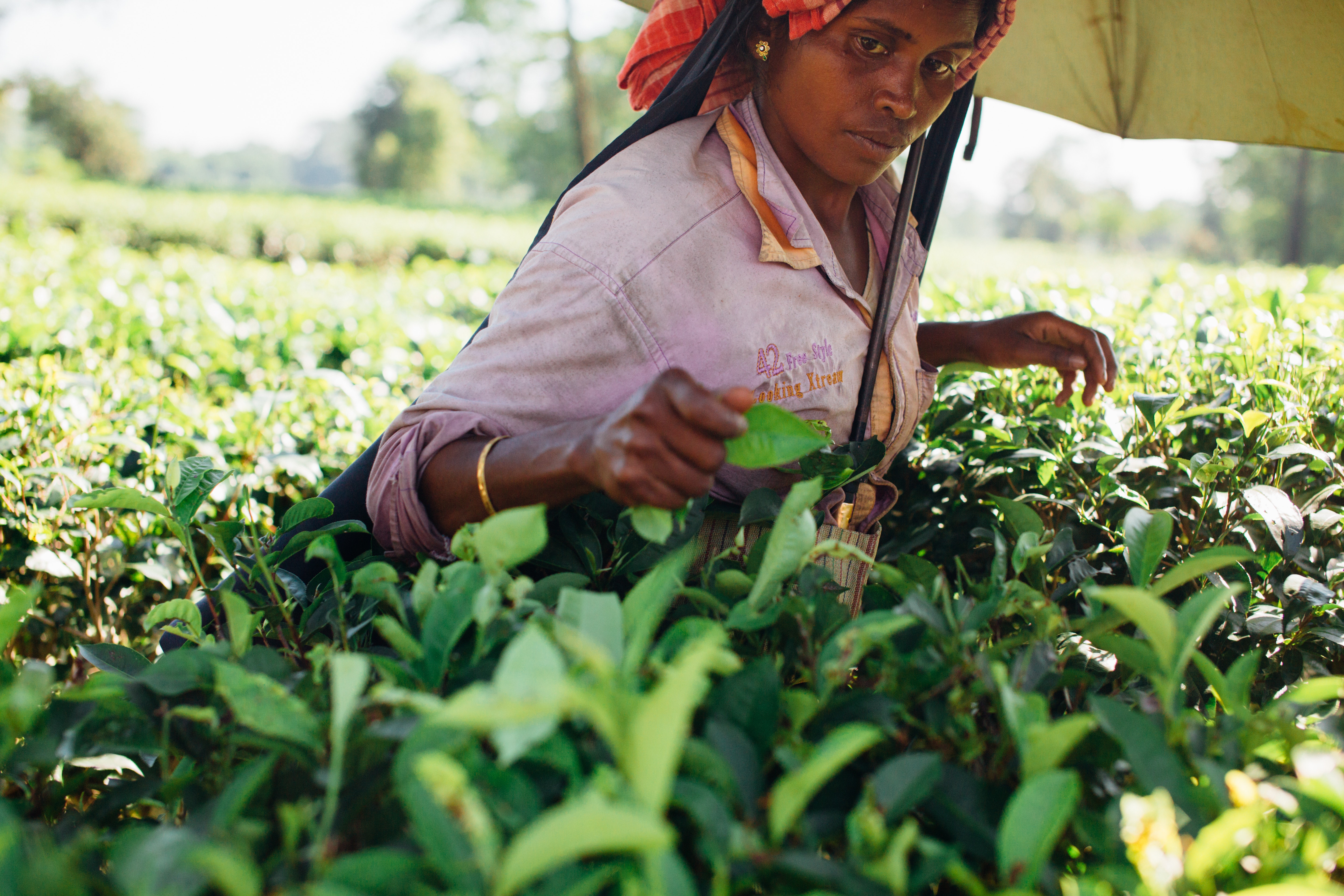 Remember the era of Green and Yellow Revolution in Indian agriculture? The Indian agricultural sector has transformed since then. Well, a big thanks to such revolutions and movements since they've immensely influenced the agricultural practices in India. Since independence, India has become one of the largest producers of wheat, edible oil, potato, spices, rubber, tea, fishing, fruits, and vegetables in the world.
FACTS & FIGURES
The Indian agriculture sector accounts for 18 per cent of India's GDP and provides employment to 50% of the country's workforce. Compared to the share of agriculture in national incomes of other developed nations, which is 3% and 4% in the USA and Canada respectively, Indian contributes a share of 17.9% towards its national income. And in such a scenario, it becomes vitally important to keep Indian agriculture updated with the wise usage of technology and innovation.
CHALLENGES
However, there are still a lot of issues in the agricultural sector which affect productivity significantly and are to be dealt with. Most of the Indian farmers don't receive the relevant agri information like technological innovations, financial sources, etc. which they require. They're usually dependent on the facts they get to know through word of mouth. Once the harvest is done, they require market information to get the best prices for their produce from the best vendors. Unfortunately, due to lack of proper facilities, they have to depend on multiple middlemen, who take away all the margins and only a nominal amount comes to the pockets of poor farmers. Also, infrastructure problems like warehousing and machinery are also there which needs to be taken care of. However, it is very unfortunate that the sector which employs more than 50 per cent of the Indian population is lacking so much.
INITIATIVES BY THE GOVERNMENT
To tackle such issues, the Indian government has introduced Digital India. Digital India is basically a platform to provide the people of India various services through digitally enabled devices. It comprises of providing services via the internet on phones, computers etc. The objective of digital India in the agriculture sector is to provide government services to farmers in rural and urban areas electronically. Digital India has been believed and proven to be a boon for Indian agriculture.
e-sagu: It is one of the latest digital initiatives which provides expert suggestions to the farmers. With the use of the internet and audio-visual communication facility, the advices are provided to the farmers regularly regarding the various techniques to increase farm productivity.
Community Radio (CR): Community Radio fulfils the information needs of the farmers using radio station facilities.
Digital Green: It is again a brilliant initiative that accomplishes the task of dissemination of agricultural information using videos.
There are a number of other initiatives taken under digital India programme which gives the farmers information about the source of finances, warehouses availability, government subsidies, soil testing and irrigation facilities, preventive actions in case of droughts and floods, complaints redressal facilities and many other such facilities. All of these initiatives under the Digital India programme have been helping the Indian farmers increase their productivity and earn more and more profits.
In addition to this, the Indian government has rolled out several other initiatives to help the farming community. The major ones are the following:
Soil Health Card Scheme: Launched in 2015, the scheme has been introduced to assist State Governments to issue Soil Health Cards to all farmers in the country.  The Soil Health Cards provide information to farmers on nutrient status of their soil along with recommendation on appropriate dosage of nutrients to be applied for improving soil health and its fertility. But many farmers say the soil health cards would be much more effective if better designed and composed.
National Agriculture Market (e-nam): It provides e-marketing platform at the national level and support creation of infrastructure to enable e-marketing. This innovative market process is revolutionizing agriculture markets by ensuring better price discovery. It brings in transparency and competition to enable farmers to get improved remuneration for their produce moving towards 'One Nation One Market'. However, there are still many challenges for e-nam to grow nationwide since farmers, traders and commission agents all have some issues related.
FEW MORE WORDS
Digital India project actually has a lot of potential in the agricultural sector. The Indian Government should provide digitized agricultural infrastructure and literacy to the farmers who do not have access to such services. Time-to-time feedbacks from the farmers should be taken to understand whether the project is helpful for them. Farmers should be encouraged to provide ideas and suggestions so that better facilities can be provided. The government is taking a lot of steps to make facilities under Digital India accessible to all the farmers. And it will be soon that the Digital India project will prove itself to be a big success in the agriculture sector!