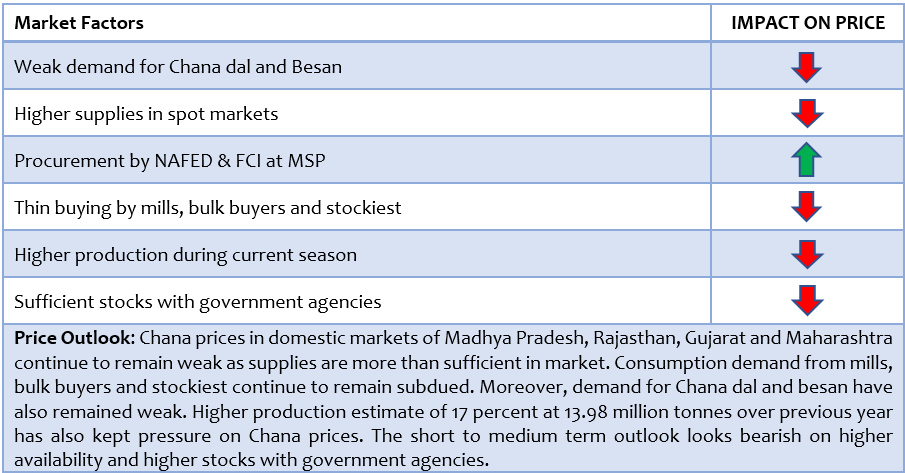 Current Market Developments:
In domestic spot markets Chana prices continue to trade below government declared MSP as demand from bulk buyers, stockiest and mills have remained subdued. Higher supplies and more then sufficient availability have kept pressure on prices in spot markets. Traders and stockiest are buying as per there immediate requirements only.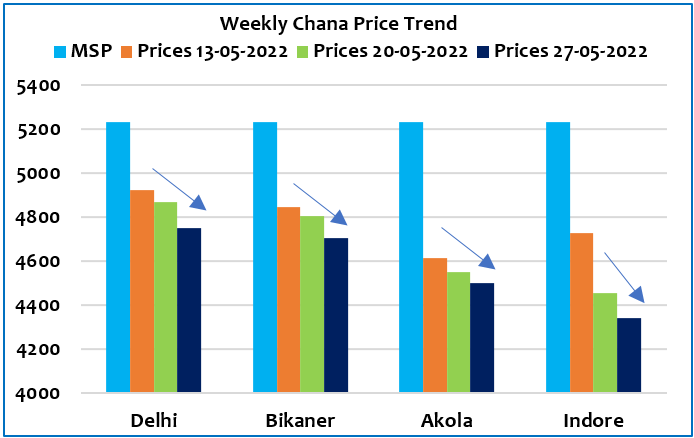 As per market sources, buying demand in market yards have declined since mid-April. Normally, pulses demand during April-May remains weak and this year due to higher temperatures during summer demand for Chana have remained sluggish.
The demand for Chana dal and besan has also remained on lower side. Trade sources are of view that demand in Chana will improve during June-July as festive season demand starts picking up.
The implementation of stock limit by government last year and banning Chana futures are also the major reason for the current slowdown in Chana prices.
The Government has kept import duty of 44 percent on Chana but regular imports are happening from Tanzania and Mozambique at Zero import duty as both countries have LDC (Least Developed Country) status. Similarly, imports from Burma are also taking place at zero duty under the ASEAN agreement.
Procurement by government agencies are going on strongly and so far against the target of 29 lakh tonnes around 21 lakh tonnes of Chana is procured at Minimum Support Price (MSP) of Rs 5,230 per quintal. So, far Maharashtra tops the list of States with over 6.61 lakh tonnes closely followed by Madhya Pradesh at 6.13 lakh tonnes and Gujarat at 5.35 lakh tonnes.
Gram (Chana) Price Trend Vs Seasonality at Key Markets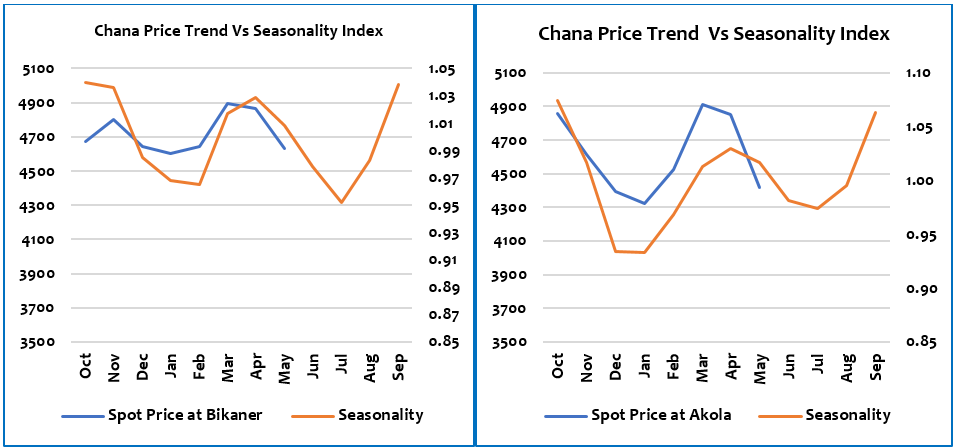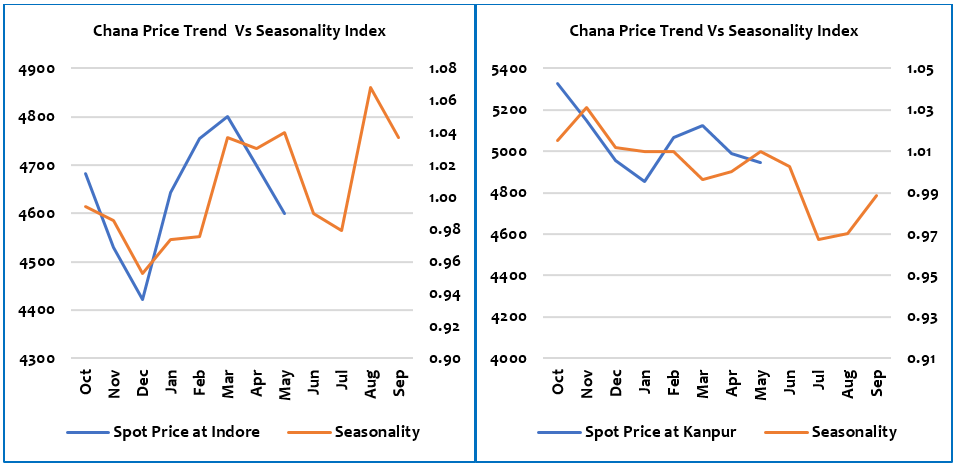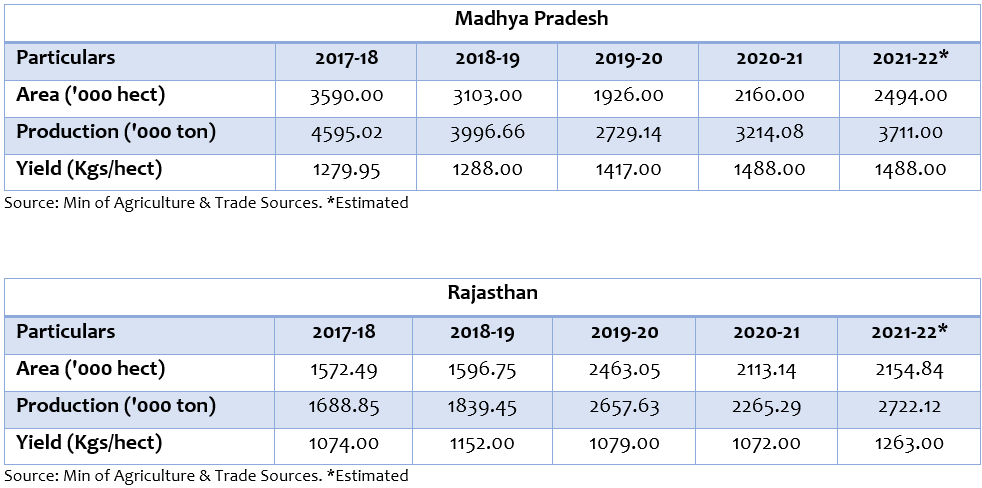 Disclaimer:
This report is prepared by "agribazaar". Information and opinions in this report have been taken from publicly available data and from sources believed to be reliable. Neither the report nor any part of the report shall be replicated without the written consent. agribazaar does not make any representations or warranties in relation to the accuracy, completeness and correctness of data or information contained in this report. Use of the data, information or opinions contained in this report is at the sole risk of the recipient of this report, and any such data, information or opinion should be independently verified. agribazaar, its affiliates, their officers, directors and employees shall not be responsible for any loss or damage that may arise to any person from any error in the data, information or opinion contained in this report.
"agribazaar" 2022.